
Each client receives my individual attention
that they deserve.
TRUSTED CLIENTS

Winning results
for my clients.
TRUSTED CLIENTS

At my practice you are a valued person,
not a number!
TRUSTED CLIENTS
MY PHILOSOPHY:
"I WILL FIGHT TO PROTECT YOU."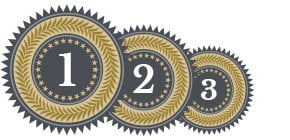 My training and experience has made me the lawyer you should hire!
I have worked hard to make sure that I stay up-to-date on important topics in my legal field and areas of study so that I can bring to you the best representation possible.  I use my experience and knowledge gained from working for the Alabama Board of Pardons and Paroles legal division to help my clients achieve early parole hearings and be released so they can return to their loved ones and start living the life they were meant to live.  I also assist my pardon and expungement clients in obtaining pardons or expungements so that they may begin life anew and get a second chance at living life without a criminal history looming over them.  This allows them to obtain gainful employment that they can earn a living doing and move up in society without a stigma attached to their name and self worth.  To my knowledge, I am the only attorney in Alabama to  formally work for the Alabama Board of Pardons and Paroles and now represent clients before the Board.
I have  attended the National Criminal Defense College in Macon, Georgia. You can learn more about the college at Trial Practice Institute.  In addition, I have worked for one of the best criminal defense attorneys in the South.  I have also taught CLE's to other attorneys in the pardon and parole fields and hold regular speaking engagements on the topic.
I use the knowledge I have gained working closely with my mentors, who have over 100 years of combined experience in the domestic relations field, to bring justice for my family law clients who are going through one of the most devastating times in their lives.  Whether my clients are going through a vengeful divorce with their spouse and fighting over custody and care of the children or trying to determine who will end up with the assets and debts of the marriage, I am there to fight for them and their children.  I also assist my clients in obtaining custody of children when both parents are deemed to be unfit; adopting children they currently have custody of to help complete their family, and ensure the best interests of the children are met; establishing paternity and the rights, responsibilities and support that children deserve; child support matters – whether you are in need of representation because you are not receiving the child support due to the child, or, whether you need a modification of child support because you are the one paying child support and circumstances have changed or calculations need to be done in accordance with the most recent rule changes and/or you are due a credit, etc.  I can  guide you through this difficult time and answer your questions to ease the uncertainty that you face, which is often comforting to clients going through this terrible experience.
I have a special place in my heart for my estate planning clients because I do not want for any person to die without having those proper documents in place – both for peace of mind for the client that their wishes will be handled in a manner that they approved, and for the family left behind.  While making these decisions is often one of the most difficult things to do, since no person wants to think about dying and leaving their loved ones behind, it is often one of the most overlooked.  I offer each client very thorough, in-depth estate planning options because I want to make sure their final wishes are carried out in the manner they have listed in their Will.  If you want to make sure your family is properly cared for long after your passing, it may be in your best interest to protect your estate and assets by setting up one of the many types of Trusts available.  Life is precious and can change in the blink of an eye – when you least expect it, and things from that point forward will never be the same.  If you are incapacitated, you need someone you can trust to have Power of Attorney over you as your attorney-in-fact, to make financial decisions on your behalf – do not leave this matter to the courts to appoint someone.  If your health is so poor that you can no longer communicate and let the hospital know what your wishes are for life-saving measures, whether you wish to be placed on life support, whether you wish to be given IV fluids, foods, etc. it is too late to have an Advanced Healthcare Directive on-file with the hospital.  As such, the hospital will employ any and all life-saving measures they can — even if the ultimate result will be that you will live on life-support in a vegetative state.  One way to avoid all of this is to have a proper Advanced Healthcare Directive prepared.
If you want to keep your family from worrying about what you would want in the event of an emergency or your untimely passing, you need to get the proper estate planning documents in place today.  Proper planning also helps to preserve your legacy for future generations and make sure they are properly cared and provided for long after you are gone.  Protect your estate and assets in the manner you would want.
One of the hardest things my family had to do was plan a funeral for my sister, Jonirai Wiggins.  She had just turned 23 years old.  She had just graduated from dental assistant school, she was a first responder and a phlebotomist.  She had big plans and was going places in life.  Unfortunately, we never got to see how those plans played out because God had better plans in place for her.  She passed away on March 17, 2014, in a car accident on her way to work.  It was the worst thing to ever happen to my family.  Being an estate planning attorney, I naively never thought she would have to worry about preparing estate planning documents – as you could tell, I thought she had her whole life ahead of her.  Trying to plan what Jonirai would have wanted and what my family could best determine were her final wishes was so gut-wrenching and made the grieving process that much harder — especially at such a horrible time.  I do not wish that on anyone.  Now I urge all clients to plan ahead of time and save their family the additional stress and heartache.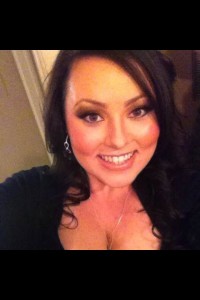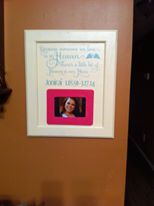 http://www.avvo.com/attorneys/badges/36535-al-heather-collier-4578816.html
One of my favorite quotes:

MY PRACTICE AREAS
Criminal Law
Pardons and Paroles, Felonies, Misdemeanors/Violations, Expungements, Revocations
Family Law
Divorce, Child Custody, Child Support, Visitation, Modifications, Contempt, Adoptions
Trust & Estates
Trusts, Wills, Power of Attorney documents, Advanced Healthcare Directives.
WHAT MY CLIENTS SAY:[/text_divider]
Knowledgeable and fast, positive resolution

Posted by Margaret


turned my call quickly and was able to provide the necessary assistance that I needed with my case. Not only did she quickly resolve it, she offered alternative solutions that I never considered. If you need a lawyer who will be honest, hard working, has integrity, and is on your side, you must call the Collier Law Firm.

Honest,Fast,Hardworking

Was able to get me in for a consult fast,kelp me informed though all the steps of the case,was able to give me honest,compassionate advice on different aspects I wasn't aware of.I was so happy with her work that I'm wanting help in estate planning and writing a will.

Great experience with case consultation

Great Lawyer, I highly recommend her!

Posted by Amanda


Hired attorney

Overall great results for not so great experience. Everything she told me she would do she did. She got me exactly what I wanted, charged half the price has others. Great personality, honest, smart , and hardworking.

Excellent Divorce Attorney

Posted by

Josie


Hired attorney

Heather did an outstanding job assisting me throughout the process of my divorce. It was a difficult time, but Heather was very helpful, supportive, and understanding. I would highly recommend her.

Great Attorney

Posted by

Rose


Ms. Collier, was very efficient in handling my case. She comes highly recommended.

Service  beyond compare!

Posted by

Rhonda


Hired attorney

 A good friend shared with me her experience with Heather Collier. I am happy to do the same for the benifit of others! Honesty, integrity, extreme professionalism, incomparable attention to detail and compassion at a time when needed most is what I received and you can expect when you hire Mrs. Collier! A rare find indeed!

REVIEWS:

top talent

 

Heather is beyond any expectations she goes over and beyond . I was referred to her by a previous client and it was the best decision. I definitely recommend her . very professional and dedicated to law.

Knowledgeable and fast, positive resolution

Posted by Alain Jacquot
April 15, 2016

Heather Collier is a very personable person, she will help with all the steps necessary and answer all of questions as she is very knowledgeable. She also is very compassionate and will keep you informed as new developments occur. Overall, other than I had to hire her for something unpleasant for me, she helped me thru it by making a flawless case and keeping the communication open all the time, and the resolution speed was beyond what I expected. Thank you Mrs Heather Collier for your help, experience and integrity in this process. I will highly recommend you to anyone that may seek law counseling.

Heather Collier is a very personable person

An Attorney Who Fights For Her Clients

Attorney Heather Collier located in Foley, Alabama takes the time to get to know her clients and their needs, and truly fights hard for the best possible outcome. My personal case was a difficult one due to the fact another attorney messed up, and Attorney Collier persevered and still managed to get me the best possible outcome. Even with an attorney higher status quo she is still grounded to the real world and real people. In her personal life, she is caring, compassionate, and a very giving person to those less fortunate. If you have legal problems that require a smart and experienced attorney, that will work and fight hard on your behalf, I highly recommend that you contact Attorney Heather Collier to see how she may help you. From a real and very satisfied client Shelly Rodgers. If people would like to contact me for a recommendation I can be reached at

[email protected]

 http://www.pensacolastate.edu
Heather is beyond any expectations she goes over and beyond . I was referred to her by a previous client and it was the best decision. I definitely recommend her . very professional and dedicated to law.
My BLOG & GALLERY
Submitting information in a parole hearing claiming that it is from the victim and in…
TALKING WITH AN ATTORNEY: When you are speaking with an attorney, be sure to remember…
REQUEST A CONSULTATION
Fill out the form below to recieve a free and confidential intial consultation.