CONTACT THE COLLIER LAW FIRM AT 251-943-4870 TODAY
CRIMINAL LAW * FAMILY LAW * ESTATE PLANNING/PROBATE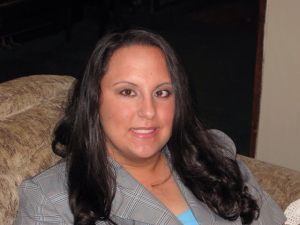 Attorney Heather Collier has been practicing law in the Foley area since 2012.  Prior to this time, she practiced in Birmingham, Fairhope and Orange Beach.  While in law school, she worked for the Alabama Board of Pardons and Paroles, Legal Division, as a clerk.  While there, she developed a passion for criminal law and helping others.  The legal experience and relationships she gained while working for the Board, has led her to successfully inmates across Alabama with the following:
1. Obtain an earlier parole hearing date
2. Have adequate representation at pardon and parole hearings before the Board
3. Fight for their right to reinstate parole at parole violation hearings initiated by their parole officer and the Board
4. Help former inmates obtain a pardon for past crimes so they are able to move on with their lives and become productive members of society.
Mrs. Collier also helps people who are struggling with divorce and child custody issues to get through what is probably one of the most emotionally draining experiences of their lives.  She ensures that her clients are informed as much as possible to help take away any uncertainty they have with going through a divorce.  This includes extensive assistance regarding the financial and emotional outcomes of the divorce, the impact it may have on children, what the client can do to place themselves in the best light before the Court and how they can protect themselves and their children during this time.
Estate planning is also something that is very dear to Mrs. Collier's heart.  Having recently lost her sister, who was only 23, she has experienced first-hand how valuable estate planning can be to a family who is grieving the loss of their loved one(s).  Planning how your future will be handled when you are gone is something that many of us do not want to think about.  However, unfortunately, we cannot escape death.  Taking the time now to discuss and have the proper legal documentation in place for emergencies can save a lot of heartache in the future and help to ensure your wishes are honored without a drawn-out legal battle.
Call her today for a consultation!  251-943-4870
"No representation is made that the quality of the legal services to be performed is greater than the quality of legal services performed by other lawyers."

307 S. MCKENZIE STREET #104

FOLEY, AL 36535

(251) 943-4870

Servicing all cities in Alabama, including: Huntsville, Tuscaloosa, Birmingham & Mobile.  Serving all of the following areas in Baldwin County:

Cities

Towns

Unincorporated areas

Barnwell, Battles Wharf, Bayside, Belforest, Blackwater, Bon Secour, Bromley, Clay City, Crossroads, Elsanor, Fort Morgan, Gasque, Houstonville, Josephine, Latham, Lillian, Little River, Magnolia Beach, Malbis, Marlow, Miflin, Montrose, Oak, Ono Island, Oyster Bay, Perdido, Perdido Key, Pine Grove, Pine Haven, Point Clear, Rabun, River Park, Romar Beach, Seacliff, Seminole, Stapleton, Stockton,Swift, Tensaw, Turkey Branch, Weeks Bay, Whitehouse Fork, Yelling Settlement, Yupon