CLIENT EXPECTATIONS:
1. You can expect that I will do my best to ensure you have a full understanding of what a good attorney-client relationship consists of, as a strong attorney-client relationship is the cornerstone for any case. I will be the attorney handling your case and returning your calls, messages, etc. If you leave a voicemail, I will be the person to personally return your call. I do not use a phone answering service because I want to be the one to give your case and you personal attention you as my Client deserve.
2. That I will competently and diligently handle your case. This includes remaining current with recent developments in the legal field that relate to your matter and keeping you informed of these new developments as they come about.
3. You will be given a written Engagement Letter that details my fee structure and billing in detail, as well as a payment plan, where applicable with the dates and amounts to be billed. The Engagement Letter also details attorney and client expectations, how the IOLTA Trust Account is handled, applicable AL law, and file retention.
4. You will receive updated information via an online portal exclusively for my Clients. There, you will be able to send me e-mail messages or notes, download documents and view your file and bills when applicable and changes to documents. You can also upload the documents and save them for your review to your computer. I believe this helps foster an on-going communication through the attorney and client and reduces the wait-time that you have to view your documents when sent via US Mail. It is also more secure and easier to use than standard e-mail. Your file is at your fingertips.
5. I will diligently and zealously pursue your case with passion. I will pursue the lawful means necessary to defend your case, or, present your case, whether it be before a board, such as The Alabama Board of Pardons & Paroles, or, in the courtroom.
6. I will strive to resolve your legal matter promptly and keep you updated on any changes in your case. I make contact with my clients at least once per month, and additional times when applicable.
7. You have the right to attorney-client confidentiality and only you can waive that right. I will explain if those statements or communications which cannot be confidential due to current laws.
8. I will keep you adequately and fully informed with all matters that impact your case since you, as the Client, has the right to make any decisions regarding your case.
9. I will be on-time for all appointments, scheduled phone calls and court/board appearances, etc. I will return your call by the end of the business day, unless I am in trial. If I am in trial, I will return your call within 24 hours.
10. I will complete all required tasks in your case, whether it be court filings, appearances, gathering documents, etc. in a timely manner. However, please understand that your cooperation, as well as the cooperation of others is needed often times, in order for me to be able to do my job in representing you.
ATTORNEY EXPECTATIONS:
1. As your attorney, I can expect that you will be truthful with me at all times and disclose all facts that could impact your case – the good, bad, and ugly. Without complete knowledge of all facts and truthful information, I cannot do my best to represent you, or give you accurate advice.
2. You need to continuously keep me informed of new developments, facts, or circumstances, immediately, so that we may proactively work toward an effective solution regarding your case.
3. You will adhere to your fee agreement and pay all fees in accordance with said fee agreement.
4. If you have any questions regarding your bill, you will discuss said questions with me immediately.
5. You will seek my advice before discussing any aspects of your case with other people.
6. You will seek my advice before acting on your own behalf when it involves a matter that may impact your case.
7. You will notify me if you have any concerns or reservations about the advice I give you.
8. You will be on-time for all court hearings and appointments. If you cannot be on-time, you will inform me ahead of time, as soon as you know of the conflict, so that I may make the appropriate arrangements.
9. You will complete all required tasks, including the gathering of information or documents within a reasonable time period that will be set out for you in advance.
10. You will discuss your expectations as a client and what you wish to accomplish in your case with me. If you feel your expectations are not being met, you will discuss those expectations with me. As with any relationship, especially a strong attorney-client relationship, strong communication is key.
If you like what you see, call Attorney Heather Collier today at 251-943-4870.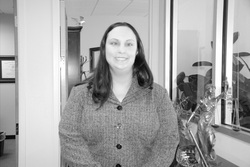 Required by the ARPC, 7.2, "No representation is made that the quality of legal services to be performed is greater than the quality of legal services performed by other lawyers".